Gavin Brady: Energy Advisor & Handyman
As part of our 10 year anniversary celebration we, the staff at StAndEN, thought we'd like to individually look back on our time with the charity and talk about our memories. Now admittedly I have only been with StAndEN for a mere five years (a relative newbie compared with the majority of my colleagues) but I still feel a strong sense of ownership and privilege looking at how far the charity has come in the last ten years.
My own journey with StAndEN started in 2015 after spending four years working solely in the creative industries. In my life before the charity I wore many hats- musician, producer, broadcaster- maybe not the CV you'd expect from a humble handyman. One of the strangest things used to be going into someone's property and for them to say that they had seen me perform. Most notably, I did extensive work in someone's house that then recognised me and took me into their own home studio and ask my opinion on some songs they were writing. Actually, come to think of it, I'm still waiting for my royalties cheque…


Initially I was brought into the charity working as a handyman, installing energy saving measures for people struggling with their fuel bills. The work was always varied, I could be installing thermal curtains all day then the next I'd be crawling around an attic looking at insulation. One of my most memorable encounters was during my initial training with my mentor/colleague/friend Bruce Britton. We'd been called out to a client to install some thermal curtains. When we arrived we were greeted by two lovely elderly ladies- who as it turned out were sisters. One must remember that I was green; this was my first day on the job so I was assuming this day would be a fair representation of what was to come. So we set about installing the curtains, Bruce very patiently explaining how to install rails and why Swish Sologlyde rails were superior to other manufacturers. I distinctly remember being cheeky and asking him 'are you on commission from Swish?' I can't remember his answer- or maybe he thumped me so hard it affected my memory! Nevertheless we installed all the energy saving measures without incident before the client asked us into the kitchen. Now, when you work in properties more often than not you will be asked if you'd like a drink. If you're lucky you may be offered a biscuit too! Well, this client had put out a spread of sweet treats on the table- cake, juice, biscuits. I could get used to this, I thought smugly. After a nice chat with the clients we packed our things and exited the property. The door had barely closed behind us, Bruce turned to me and said, 'that NEVER happens'. I was too busy brushing the lemon drizzle crumbs out of my beard to respond.


A few days later, after Bruce had imparted all his wisdom to me, I had my first client on my own. I was filled with a mixture of nerves and excitement. I don't think I ate all my breakfast- maybe I was leaving space for all the cake and biscuits I was definitely going to be plied with later that morning. I arrived at the property and timidly rang the doorbell. I waited and waited. Finally someone answered the door and beckoned me in whilst shouting at someone else in the house. I brought in my tools and the all-important curtains. As soon my toolbox hit the ground the shouting then became very much aimed at me. I was told bluntly that the colour of the curtains was not right as the client had decided they were going to redecorate in the future. I didn't get any tea at that particular house.


That's the thing with this job; everything varies from day-to-day, job-to-job. I've work in mansions and scatterflats. I've supported professors and the recently homeless. This job has allowed me to realise that anybody can struggle regardless of job, title or postcode. I'm very proud of all the work that the charity and my colleagues continue to do assisting and supporting the local community. I'm also thankful for all the support that the charity has given me over the past five years.


Since 2015 I've been supported through numerous qualifications and have taken on many more roles. My beloved handy service was completely overhauled to make it paperless and to streamline the service- that sounds easy but trust me it wasn't. In more recent years I've been given more responsibilities, ultimately managing the delivery of several area based projects again working on the frontline of fuel poverty. Meanwhile as the charity's project portfolio has grown I have had a unique position straddling several projects from Cosy Kingdom, StAndREUSE, Clean and Green and CCF Schools project. Of course I am biased, but I couldn't imagine what would happen if the charity and services were no longer available. Over the past five years I've witnessed a huge demand for support regarding fuel poverty and equally a rise in demand for climate change action. I would hazard a guess that demands are only going to increase in the future and with exciting new projects on the horizon I'd definitely watch this space.


Here's to the next 10 years!
Help Fuel Fife Folk 2019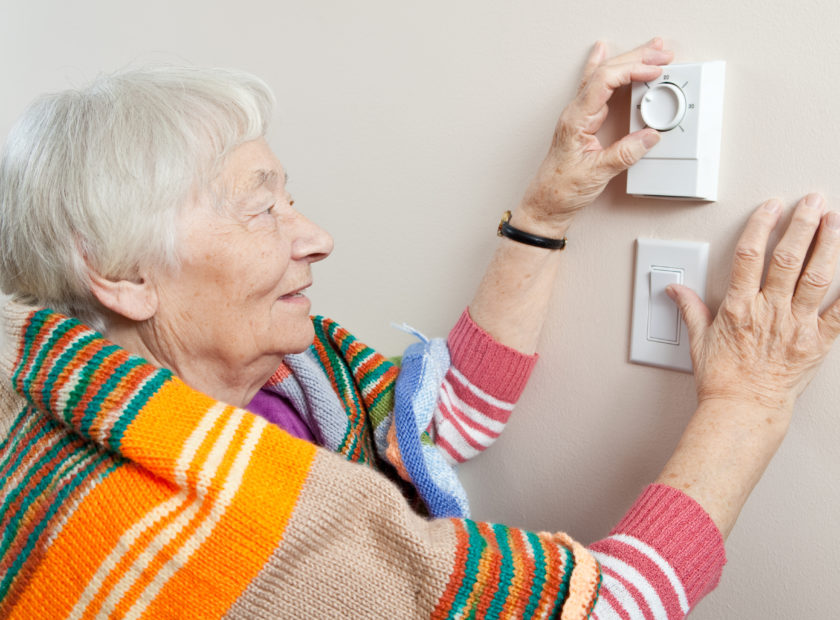 Simply keeping warm in winter is a challenge for many people in Fife, who are already struggling to afford increasing and expensive fuel bills. In addition, the cold winter months threaten ill health and isolation. 35% of households in Fife are classed as living in fuel poverty, spending more than 10% of their annual income trying to heat their homes. This can mean choosing between cooking hot meals and heating their homes. According to the National Record for Scotland, in 2018/19, an additional 186 people died due to winter-related causes in Fife.
Cosy Kingdom
help people in Fife stay warm, save energy and save money. Last year, our energy advisors helped over 2,200 households in Fife by visiting people in their homes and providing free energy advice and support. We're appealing for your donations to help us support those in need to stay warm over the winter. Your donations will be used to provide vital measures including low-energy electric heaters, warm thermal curtains, reflective radiator panels and emergency fuel top ups.
Any donation, however large or small, will help.
£15 could buy a low-energy halogen heater
£20 could heat a 1-bedroom flat for a week
£50 could buy thermal curtains for one room
£200 could provide a whole room with thermal curtains, radiator panels, LED bulbs and draught-proofing
Do you receive the Winter Fuel Payment, but don't need it? Why not
donate
it?